Finally I ended this long job. I'm very proud of how it looks. 3 platoons and an attachment group plus the command teams, lots of djellabaes, lots of walls, books, tiles and details. It is the result.
The monastery, including the orchard, the cementery, the main building and the tower.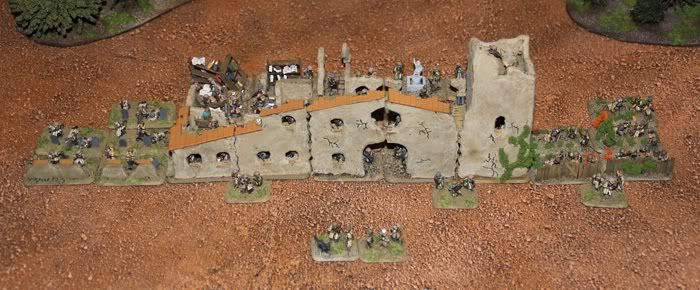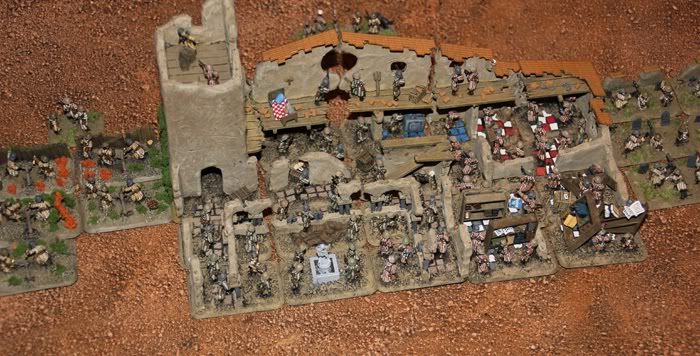 The orchard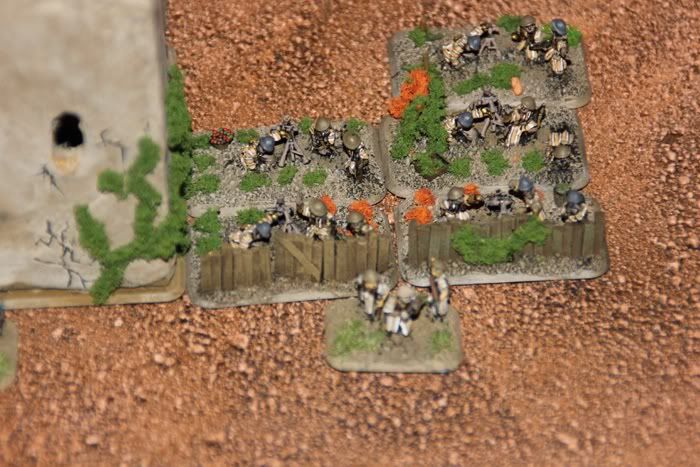 The cementery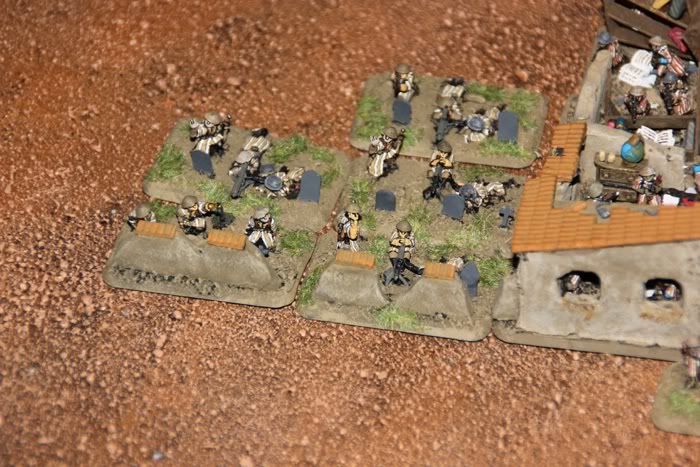 A detail of the cloister and the second floor
Two mouses over the kitchen ruins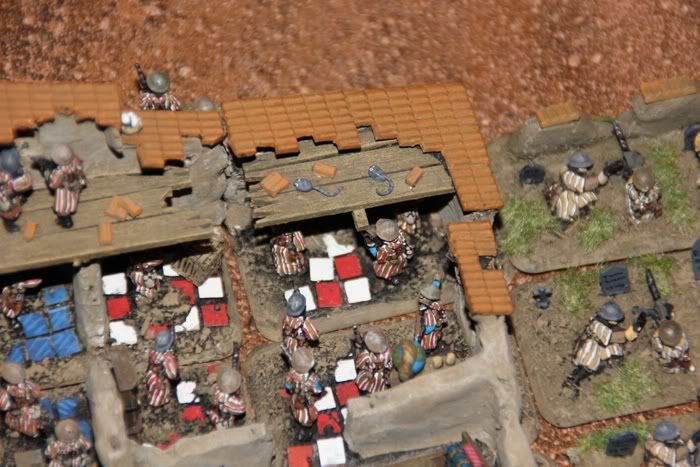 Some teams details….
In the kitchen, with some pans, récipes, dry sausages and a bread.
The cloister statue, representing Eva taking the Apple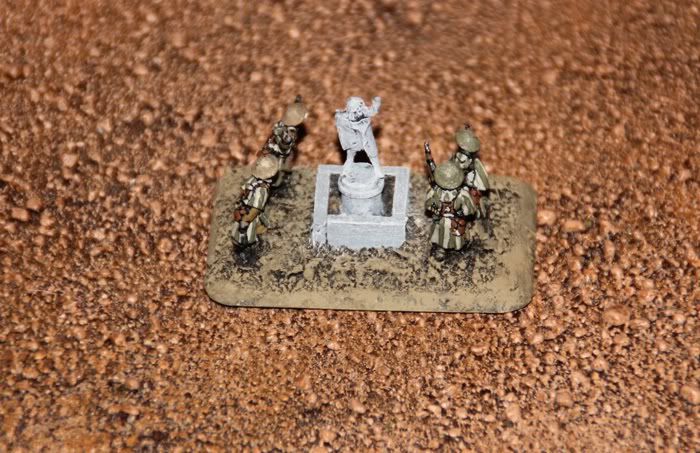 The dining room, with a world sphere.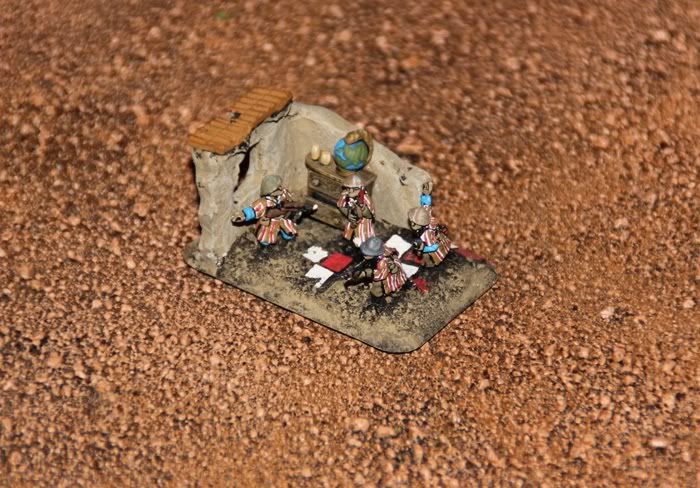 And the library, with very old books