When a I began this comision job I decided to de a great terrain work. The customer said me that he wanted this army specially to play battles in Italy. I began thinking how to create a unique army, and finally inspiration came to me with the abbey. There was hundred of abbeys in Italy, so it would be great give the army the italian appeal he wanted.
So I have began working on it, creating a diorama-style army, with two objectives included in the scene.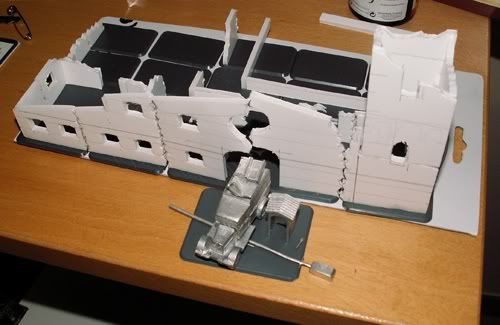 It will be a very nice abbey, with a garage, dining room, library, kitchen, cloister and a destroyed tower. Every team will be individual, buta ll togheter will be as a diorama, something similat to what I did with Fallschirmjagers platoons. I'll post mor advances son.