Im ejoying my Erasmus year in Sweden but it doesnt mean that I stopped painting. I just have began working in a new project last week. I have never painted a fallschirmjägers army, so I want to do it and, by the way, try a new form to do scenery in the Flames of War bases.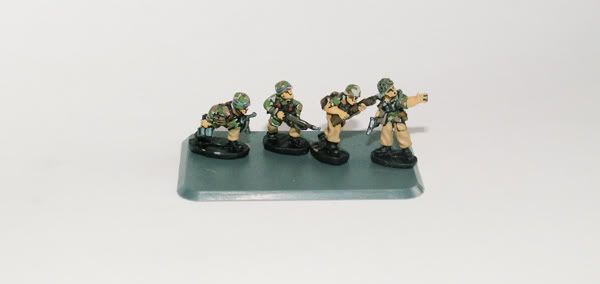 Some of the fallschirmjägers. Camouflage shirts and yellow ochre pants.
This new form of bases scenery means that the the scenery of the whole platoon will be part of a more complex and big scenographic element where all the bases are involved.
Fallschirmjägers and lined wooden sticks... any idea of what could it be?
I want to leave a clue...